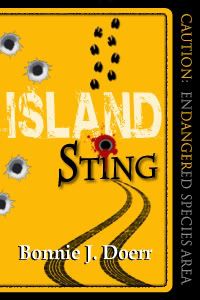 Angelo and I were talking about the spring breakers who migrate to the Florida Keys this time of year. At first we were jealous of all the fun they seem to have rumbling down US #1 on their motorcycles or whizzing by in their jam-packed cars. They're squeezing a load of adventure into a short time period. But then it hit us. We don't have to rush off anywhere for spring break.
Why would we?

We have beaches. We have sun. We have fun--all year. And this week we have more time for it. YAY!! We can hop in Angelo's boat, cruise the islands and fish, snorkel, or dive. We can windsurf, kayak, sail, and play with the wildlife. (Though honestly, we don't usually get in the water in March because we think it's too cold.) To us spring vacation probably seems longer than it does to those traveling, frantic breakers because we don't have to spend hours or days on the road. It's a lot less expensive, too.
And you know what?
If we really want to travel to a foreign locale, we can take a day trip to the Dry Tortugas by boat, or sail to the backcountry and spend a day on a remote, uninhabited island. Or if we feel the need for a crazy escape, we can always drive north to Miami Beach for an exotic, urban wildlife experience. Heck, we have time to do all those things over our break!
So, thanks, spring break visitors. Thanks for the reminder. We'll try not to gloat when we wave.
Discover intrigue, treachery and intrepid teens with Bonnie J. Doerr and the Island Sting.