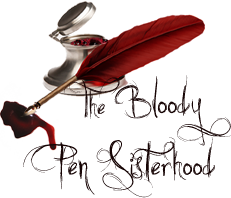 We all have specialties in life. And then there are specialties within the specialties. In police departments there are street cops, tactical officers, detectives, investigators, instructors, media officers-the list goes on and on depending on what department you're talking about. They have ranks: Officer, Master Officer, Master Detective, Corporal, Lieutenant, Detective, Sergeant, Detective Sergeant, Captain, Major, Colonel, Deputy Chief, Lieutenant Chief, and Chief. Then you have all those acronyms for different fields, DEA, DEU, DV, SVU, SNU, IAD, FAU, CSI just to name a few. Don't even get me started on ranks and acronyms for government agencies.
When you start to write a cop story you need to know who your characters are. Trust me—title, rank and unit form the individual and their behavior. And policies create the boundaries for that behavior. So you need to have some basic knowledge about police procedures as well.
But who's going to tell you detectives don't work at the police academy or what kind of weapon a tactical officer carries? Who's going to tell you the Chief doesn't expect her/his officers to get shot in the gut, fight the bad guy hand to hand, and then jump into a raging river to save not one, but two people who got washed away in a car as blood pours from the officer's gaping wound? (Of course the Chief would absolutely love to have these infallible cops!)
Your local officer is your resource. You would be surprised how helpful your police department can be. They struggle with the prevailing media images of muscle bound meat heads, over weight slobs, butch females who want to be men, and control freaks above the law. They're none of that-yet all of that. They're human. They make mistakes at their job. They have good days and bad days. Some eat donuts-some despise donuts. And like every other occupation, there's good, and there's bad.

But mostly they want to help educate the public about safety and crime, and still catch the bad guy so he can be held accountable for his actions. And believe it or not, they want you to know what life is like as a police officer. They want you to know their hierarchy—who's in charge and where. They want you to know their policies and procedures—why they do the things they do.

What they don't want you to do, is to call 911 to ask these questions. That's for emergencies only. But the answers are at the tip of your fingers. Look them up on the web. Police department's structures and their policies and procedures are all there for you to see. And if the website doesn't answer your question, most of the time it will list someone to call. If it doesn't, call the non-emergency number. Tell them you're an author writing a book and you have some questions-they'll direct you to someone who can help you. Just be patient, they're there to help you, but they also have more important issues they may have to deal with first.

Do you have a cop question you can't find the answer to? Ask away. I'll answer to the best of my ability or help point you in the right direction. Or look up your local police department-they're open 24/7.
In the mean time, check out some of the links to my favorite police departments:

City of Kansas City Police Department

City of Kaua'i Police Department