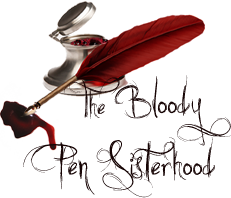 Last Monday,
Angi blogged
about her first book signing and mentioned Social Networking (big bad scary words, I know.) That mention combined with a few messages I've recently gotten via Social Network sites inspired this blog.
I'm one of those people who is on Twitter and Facebook. I chat on yahoo groups. I blog. Sure, I'm a bit of an overachiever, but I know people who are way more places than me. It's a fact of the job we claim as writers.
Like Angi said last week, start early. Even if you're just an aspiring author at this point, think about starting. If you think social networking is overwhelming now, waiting until you contract that first book to start will make it all the more overwhelming.
So, here's a little breakdown to help make it easier - hopefully.
~ Twitter and Facebook can talk to each other. What this means is that you can use one network to update the other. I personally go from Twitter to Facebook and then log in to Facebook to respond to any comments and such.
~ To make Twitter easier to manage, I use Tweetdeck. It's a program I've downloaded to my PC. It allows me to put the people I follow into groups, so I can more effectively manage my time. Example, people I know personally or have gotten to know online are in my Personal Faves list. I have a list for all the Samhain Authors, so I can help spread the word about their new releases, and their just a fun group of authors to chat with. Agents and Editors can have their own list if you're trying to research who to submit to. And so on and so forth.
Tweetdeck also allows me to pull Facebook updates in, which can make keeping up easier, but I personally find it easier to just log in to Facebook.
~ To make sure I'm keeping up with Facebook, I have it set up to email me whenever someone requests to be my friend, confirms my friendship, or comments on something I've said or posted. It also emails me if someone sends me an email via Facebook, because I am admittedly horrible at checking that email box. Getting the email updates helps me know I have something to pay attention to.
Does your head hurt yet? Because trust me, I've only scratched the surface. This could be a regular post topic for quite some time, and if you want it to be, just comment and let me know. :) There are so many things you can do with Social Networking - feed them into each other, feed blogs into them, and the possibilities are endless.
In the meantime, I leave you with a few other tips:
Facebook
~ Make sure to check your privacy settings. If you don't want your phone number shared with every person you friend make sure it's not been entered into your profile and if it has so you can do Facebook from your phone, make sure the setting is changed to not share it.
~ Change the setting that allows people to check you into places. What this means is that if I see you at a conference I could go into my Facebook and tag you as being wherever we are. This is essentially a broadcast to let people know you're not at home. I don't mind saying I'm heading out of town, but I want the decision of how much information to share to be my own. And often, I will post about events after the fact.
Twitter
~ Unlike Facebook you don't have to approve who follows you.
~ It's super easy for people to take your message and retweet it, which essentially sends your tweet to all their followers and on and on and on. This is a great way to get word of something going viral. For example, you can quickly share news of contests and special events and book releases.
~ There are also things like #FF (Follow Friday) where people just list their favorite Tweeps and suggest their followers follow them. It's a pretty cool referral system.
I don't consider myself an expert on this by any means, but if you have questions, shoot them out and I will try to help you as best I can. And again, if you want more of this in future posts, just say so.
Now, if you're curious what Social Networking can mean for you, I leave you with this. Just a few days ago I was contacted via Twitter with an invitation to join a multi-author book signing. We're still working out the details, and I hope we can get it all put together because this could be a cool thing for me, but I think my chatter on Twitter is just one reason I was invited. If not, Twitter was the tool to my being contacted.






Heart stopping puppy chases, childhood melodrama and the aborted hangings of innocent toys are all in a day's work for Nikki Duncan. This athletic equestrian turned reluctant homemaker turned daring author, is drawn to the siren song of a fresh storyline.

Nikki plots murder and mayhem over breakfast, scandalous exposes at lunch and the sensual turn of phrase after dinner. Nevertheless, it is the pleasurable excitement and anticipation of unraveling her character's motivation that drives her to write long past the witching hour.

The only anxiety and apprehension haunting this author comes from pondering the mysterious outcome of her latest twist.

Visit Nikki at http://www.nikkiduncan.com/ to learn more about her books and her quirks.