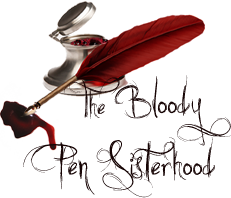 The last year has been an exciting one for me. I've been getting the career on track, focusing more on story craft, story development and exploring all the different worlds that I want to write in. I got serious about being an author, full time, every day and that meant writing everyday, learning everyday and yes – smiling.
Every.
Day.
Grin: It's Candid Camera
I hate the camera and having my picture taken, but there's something to be said for being in the frame of mind that you are ready for that camera to snap at any given moment. Got a rejection letter? Go ahead and smile. You had the gumption to put something out there and get rejected in the first place.

Got a bad review? Go ahead and smile. Someone read your stuff and felt passionate enough about it to say something one way or the other.

Got only a few hundred words to report for your writing progress this month? Grin big – that's an accomplishment.

When you smile and feel good about yourself, others will feel good about you too. The more positive your spin is on your work, what you're doing and what you've accomplished – then the more positive you'll see in the results and in the reactions.

Take a Minute

Okay, here's an exercise and I hope you'll play along with me. Think about your last week whether you're a writer, a reader or just someone stopping by to see what all the fuss was about. Think about what you accomplished each day this week. Don't focus on what you didn't do, think about what YOU did do.


Did you write?
Did you read?
Did you clean and make neat?
Did you learn a new software?
Did you get your kids in school?
Did you get caught up on all that minutiae that piles up when you're buried?
Did you smile?
Did you laugh?
Did you make plans?
Did you create a goal list?


Don't add caveats to any of these. Don't say: Yes, I wrote, but it wasn't very much or yes, I read, but I didn't get to finish my book or I didn't like the book or I wish I had more time to read.

Trust me, we all wish we had more time, more money, more energy, more help – but we forget to sometimes just grin at what we do have. To make the most of it. To celebrate it and to feel good about it.

So what do you feel good about this week?

Come on, you can tell me.