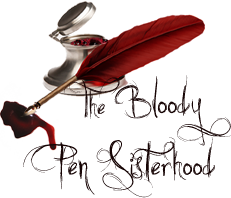 One of my favorite new TV series this season is
The Good Guys
starring Colin Hanks as the clean-cut college boy cop, Jack Bailey, and my hero, Bradley Whitford as the has-been detective, Dan Stark. Of course I'm not sure who makes a bigger statement, Dan or his furry mustache which seems to have a role of its own on the show.
The endless mustache humor that may get lost on some, is totally appreciated by others. Maybe it's because we grew up with the sexy macho stache. Tom Selleck was the sexiest man alive in the 80's--women coveted his hairy lip and hairy chest. Yet today, that same image which drove women to their knees, now makes us laugh, turn up our lip and say, 'eww'. The macho men of the 21st century not only shave their face, but their entire head, their chests and other parts as well. The only acceptable hair seems to be in the form of a goatee or soul patch. And although I would NEVER say, 'ewwe' to Tom, I can't help but notice, even he has stepped away from his classic stache toward a modernized version with a goatee.

But what would we do in life without characters like Dan Stark? Dan who lives in the past, bungles through the present, and doesn't give a rat's ass what's going to happen in the future. Dan who has natural instincts about crime and criminals but doesn't have a clue as to what's acceptable socially. Dan who gets the bad guy at all cost, without an understanding for rules and regulations that can make the job easier, or sometimes harder.

I've known a few Dan's on the police department throughout the years. In fact, when I transferred to day shift, I was the only officer in my sector without one. Of course I was the only one boobs too. At first those crusty guys treated me like I had a venereal disease they could catch if they even looked in my direction. But after a while they warmed up and asked me to join them for Sunday breakfast at the New G and E Diner, which was far from new. I was honored, little did I know they invited me so I'd quit pulling them away from their biscuits and gravy to back me up a car check.

One stache in particular, stood out in the crowd. A small man, maybe shorter than me, who smoked everywhere he went. His uniform ill-fitting, his voice gravely, his humor raunchy and his manner unorthodox. He was the luckiest little leprechaun you ever saw. But he was also the best damn cop I ever met. He taught me more in the years we worked together than I could possibly say. And he has arrested more felons in Kansas City than any other cop. He's respected on the streets by all generations and to this day, the felons know they can't escape Tom.

So the stache on The Good Guys brings back a lot of nostalgia for me. Not just the heart throb of my twenties, but the mentor in my thirties. I see a little of me in Jack Bailey and a lot of Tom in Dan Stark's mustache.

What stache stands out for you in your life? Is it a Tom Selleck or a local Tom who impacted who you are today? Was it a hot fuzzy kiss, or a fur-ball you couldn't hack up? A guy who wow'd you with his knowledge or a guy who made you want to wipe that stache off with duct tape because of his filthy mouth? Did it go with a mouth-watering body of the Hawaiian gods, or barfing butt cleavage?

Let me know your experience with the stache, good or bad, I bet you have a story to tell!