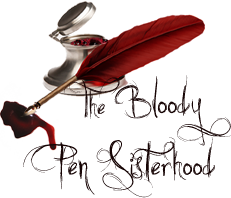 In police work I saw my fair share of dead bodies. To the average American it would be a lot. To a Medical Examiner it's all in a day's work. And for the most part, I dealt with it as a fact of life. Blocking out emotion to look at the scene for any sign of a struggle, foul play or evidence that lead to the killer. If it was a crime scene, I was too busy with the job to feel anything. Time is precious in life, and in an investigation.
But the calls involving natural death when I had to sit in someone's home, alone with the deceased, waiting for the medical examiner's office or a funeral home to come pick up the body, I would be lying if I didn't admit I felt something in the 'air' on occasion. Whether it was the overactive imagination of a bored cop, or an 'other' worldly experience, who's to say? I can only acknowledge that I felt a sense of invasion into their privacy. I wasn't invited to sit at their table where a half-eaten cookie lay on a plate next to a glass of juice, nor was I offered a seat on their couch or a spot to stand in their foyer, and I certainly wasn't asked to stand over their naked body in the bathroom.

My first sergeant in Violent Crimes, known as the Queen, always said, "Everyone in Homicide knows, there are to be no naked pictures taken of 'the dead Queen' in her bathroom." She was the boss and she was going to make sure we heard her voice in our heads even after she was gone. And it was like these people were doing just that. Expressing their own discomfort, "That's my breakfast, don't touch it," "That's my favorite spot to sit and watch TV," "Get out of my house," or "Hello trying to take a dump here. Do you mind giving me a little privacy?" I felt their voice echoing through the residence and they were trying to say something. I just couldn't understand the language.

I will say, I never felt anything from a body. When a person dies, I firmly believe the soul leaves it. Like a butterfly leaving a cocoon, it soars around the room, a little disoriented, maybe a little frightened of its new form or tired from the transformation and needing to rest. It's like there is a time period, when the soul isn't quite ready to leave, that a presence can be felt by those who are in-tune with its feelings. If I was busy--I didn't feel anything. If I was bored—I got the message, but it wasn't loud or clear.

Whether it was my own design, or their souls really were there, I don't know. As the body was removed and I turned out the lights and locked the door, who's to say how long it hung around. But I do believe when a soul is finally ready to spread its wings, this gorgeous creation is off to see new things.

What do you think happens to the soul after a person dies? Do they walk among us? Head straight for the Maternity Ward to be born again? Or are they figments of our imagination to ease our own fears of death? I'd love to hear about your thoughts and experiences.




Visit me at www.kymroberts.com

Or email me!